Group Show
With
Tamina Beausoleil, Alison Bignon, Laurent Bouckenooghe, Nicolas Bernière, Michel Castaignet, Odie Chaavkaa, Vincent Corpet, Ayako David Kawuchi, Léo Dorfner, Aurélie Dubois, Maike Freess, Camille Goujon, Frédéric Guérin, Hervé Ic, Natacha Ivanova, Cécilia Jauniau, Wang Jojo, Marine Karbowski, Lyonel Kouro, Frédéric Léglise, Iris Levasseur, Thomas Lévy-Lasne, Marc Molk, Camille Moravia, Julie Navarro, Julie Perin, Eric Pougeau, Eric Poupy, Nazanin Pouyandeh, Christiane Raich, Romuald&Pj, Alice Sfintesco, Alberto Sorbelli, Nathalie Tacheau.
Exhibition / 5th > 20th April 2014
Opening / Friday 4th April 2014 / 5 > 9 pm
Les Salaisons / 25 avenue du Président Wilson 93230 Romainville
Opening times / Every Saturday and Sunday / 3pm > 7pm / or by appointement : +33(0)665068887
No one 16 and under admitted !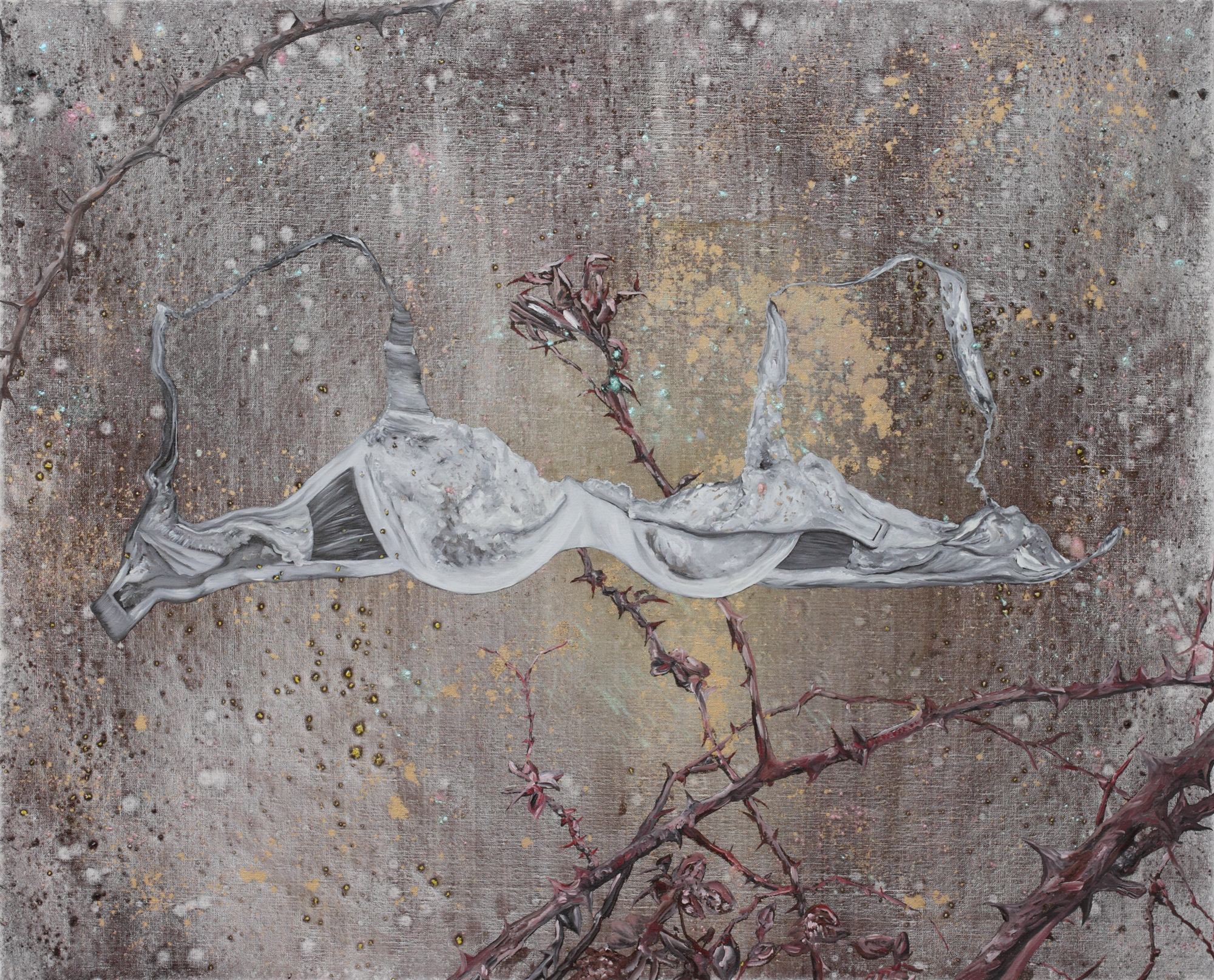 Clémentine's heart is an overblown rose, Marc Molk, 2014, oil and acrylic on canvas, 31,9 x 39,4 in.