THEY SAID YES
AMALTEO INSTITUTE PROJECT, MARGUERITE MILIN GALLERY, Paris, 2020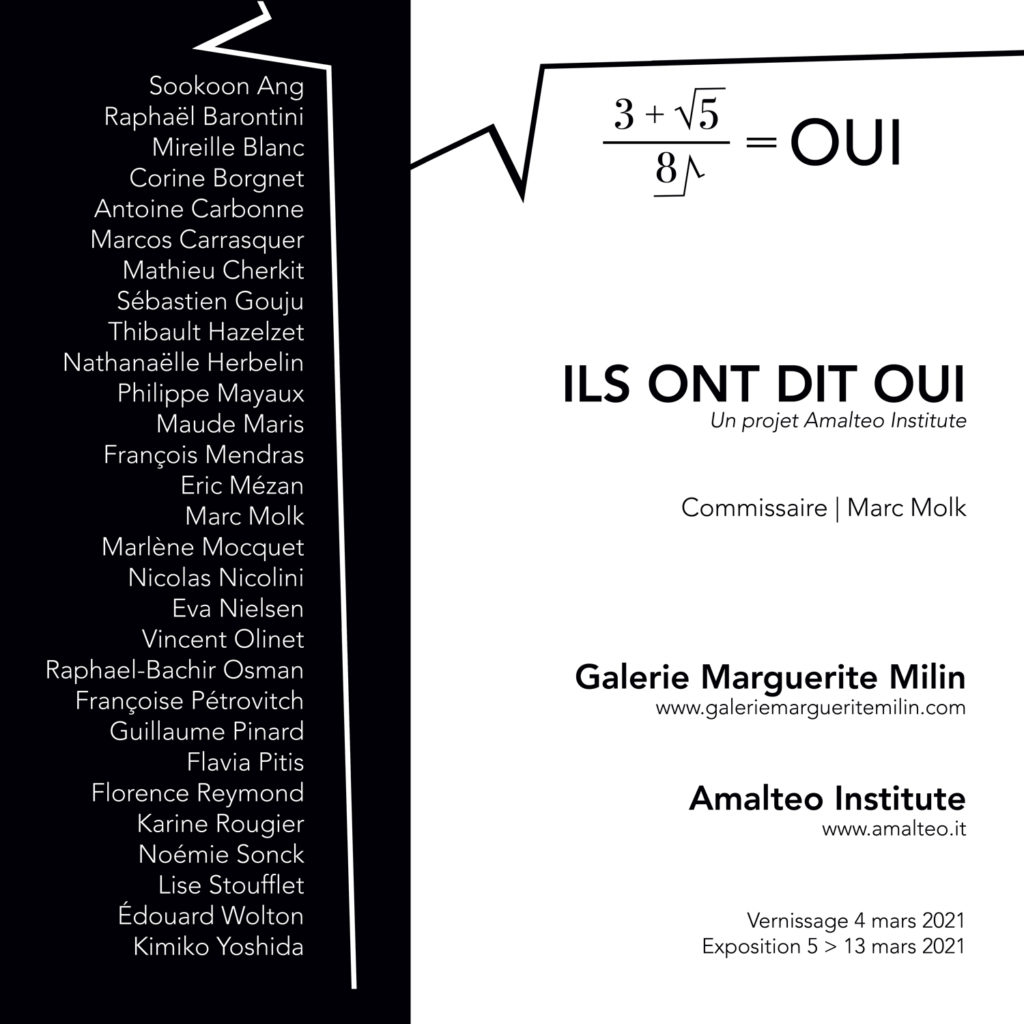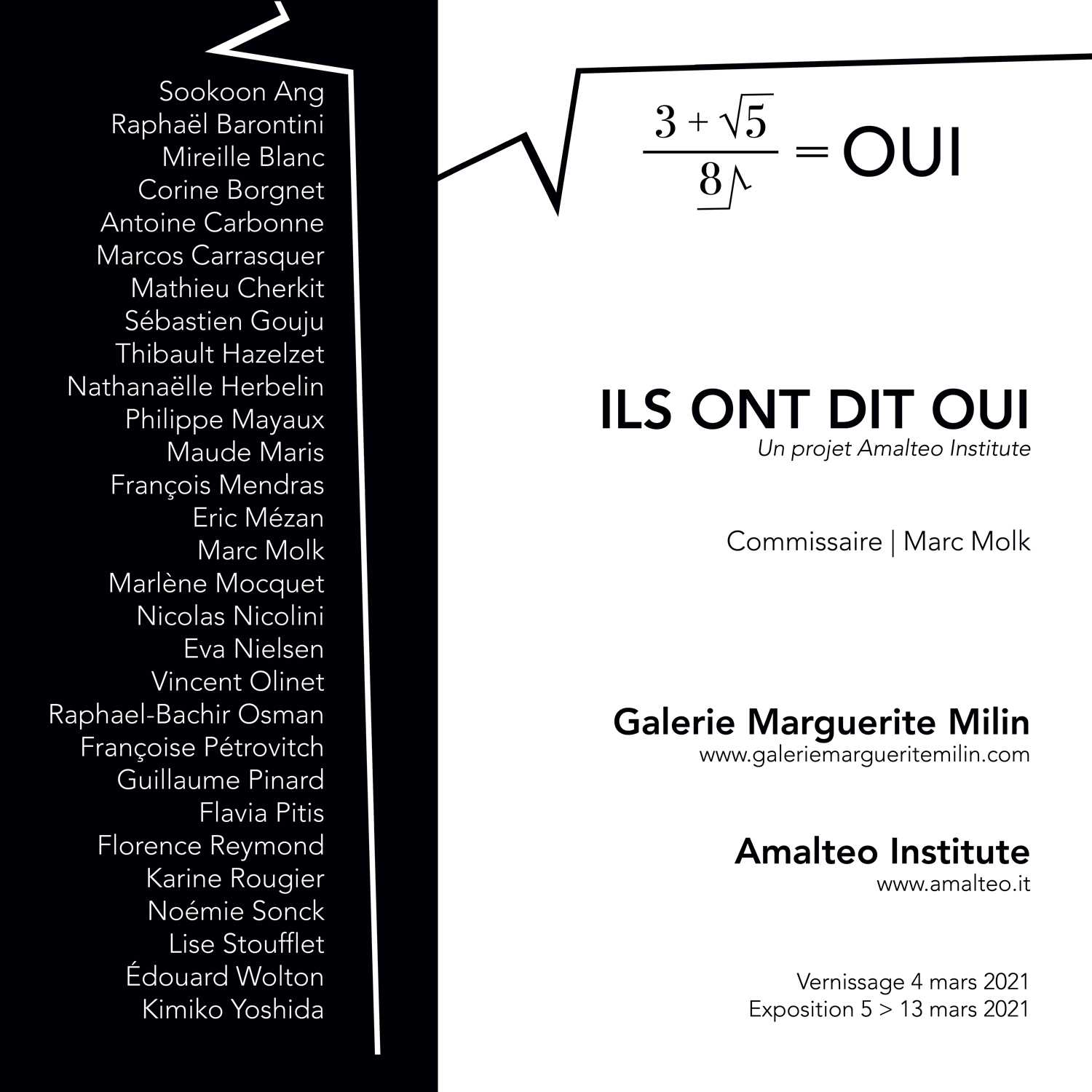 CURATOR / MARC MOLK
"When you're an artist, there are 13 reasons to say no to a group exhibition proposal:
1. The exhibition space is awful.
2. The exhibition space is not insured.
3. The transport of works is not insured.
4. The exhibition space does not have the map.
5. The commissioner is considered mediocre.
6. The commissioner does not have the card.
7. The list of artists is considered poor.
8. Several of the selected artists do not have the card.
9. The title and concept of the exhibit is rated as poor.
10. The visual of the exhibition and the graphics of the com are rated poor.
11. Is on the list an ex with whom everything went wrong.
12. The gallery owner with whom the artist usually works is suspicious of everything, or experiences a strong anxiety of abandonment, and refuses that "his" artist takes part in the said exhibition.
13. The artist, in paranoia like the war of the clans, is afraid of attracting the evil eye of those who do not like one of the participants or one of the organizers of this exhibition.
When you are an artist, there is ultimately only one reason to say yes to a collective exhibition proposal:
1. There is no reason to say no. "
THEY SAID YES
An Amalteo Institute project
Curator Marc Molk
Group show
With
Sookoon Ang, Raphaël Barontini, Mireille Blanc, Corine Borgnet, Antoine Carbonne, Marcos Carrasquer, Mathieu Cherkit, Sébastien Gouju, Thibault Hazelzet, Nathanaëlle Herbelin, Philippe Mayaux, Maude Maris, François Mendras, Eric Mézan, Marc Molk, Marlène Mocquet, Nicolas Nicolini, Eva Nielsen, Vincent Olinet, Raphael-Bachir Osman, Françoise Pétrovitch, Guillaume Pinard, Flavia Pitis, Florence Reymond, Karine Rougier, Noémie Sonck, Lise Stoufflet, Édouard Wolton, Kimiko Yoshida.
Exhibition / 4th > 13th March 2021
Opening / Friday 4th March 2021 / 1pm > 6pm
+ Opening bis / Saturday 6th March 2021 / 1pm > 6pm
+ Closing party / Saturday 13th March 2021 / 1pm > 6pm
(sanitory instructions respected)
Marguerite Milin Gallery (New space)
11 rue Charles-François Dupuis
75003 Paris
www.galeriemargueritemilin.com
Amalteo Institute
www.amalteo.it