THE DREAM HAS ITS REASONS / Playing Card Museum, Issy Biennial
Group show
Curators : Sophie Deschamps-Causse & Anne Malherbe
With
Pat Andrea, Gilles Barbier, Pauline Bazignan, Céline Berger, Katia Bourdarel, Joël Brisse, Marcos Carrasquer, Jean-Charles de Castelbajac, Magali Cazo, Éric Corne, Parvine Curie, Ayako David-Kawauchi, Marjolaine Dégremont, Marc Desgrandchamps, Sofie Dieu, Léa Dumayet x Marguerite Bornhauser, Ensaama Olivier de Serres, Monique Favart, Nadou Fredj, Iris Gallarotti, Didier Genty, Catherine Geoffray, Sandra Ghosn, Delphine Grenier, Cristine Guinamand, Julia Haumont, Karine Hoffman, Natacha Ivanova, Justine Joly, Frédéric Léglise, Sandra Matamoros, Junseok Mo, Marc Molk, Muriel Moreau, Hélène Muheim, Barbara Navi, Nils-Udo, Emma Nony, Catherine Olivier, Lucie Picandet, Abel Pradalié, François Réau, Mouna Rebeiz, Pauline Riveaux, Cendrine Rovini, Cristina Ruiz Guinazù, Eric Rumeau, Bertrand Secret, Pascal Sentenac, Pierrick Sorin, Jeanne Susplugas, Barthélémy Toguo, Anne-Marie Vesco, Anne Vignal, Duncan Wylie.
Exhibition / 13th September > 12th November 2023
Issy Biennial
Musée Français de la Carte à Jouer
16 rue Auguste Gervais
Issy-les-Moulineaux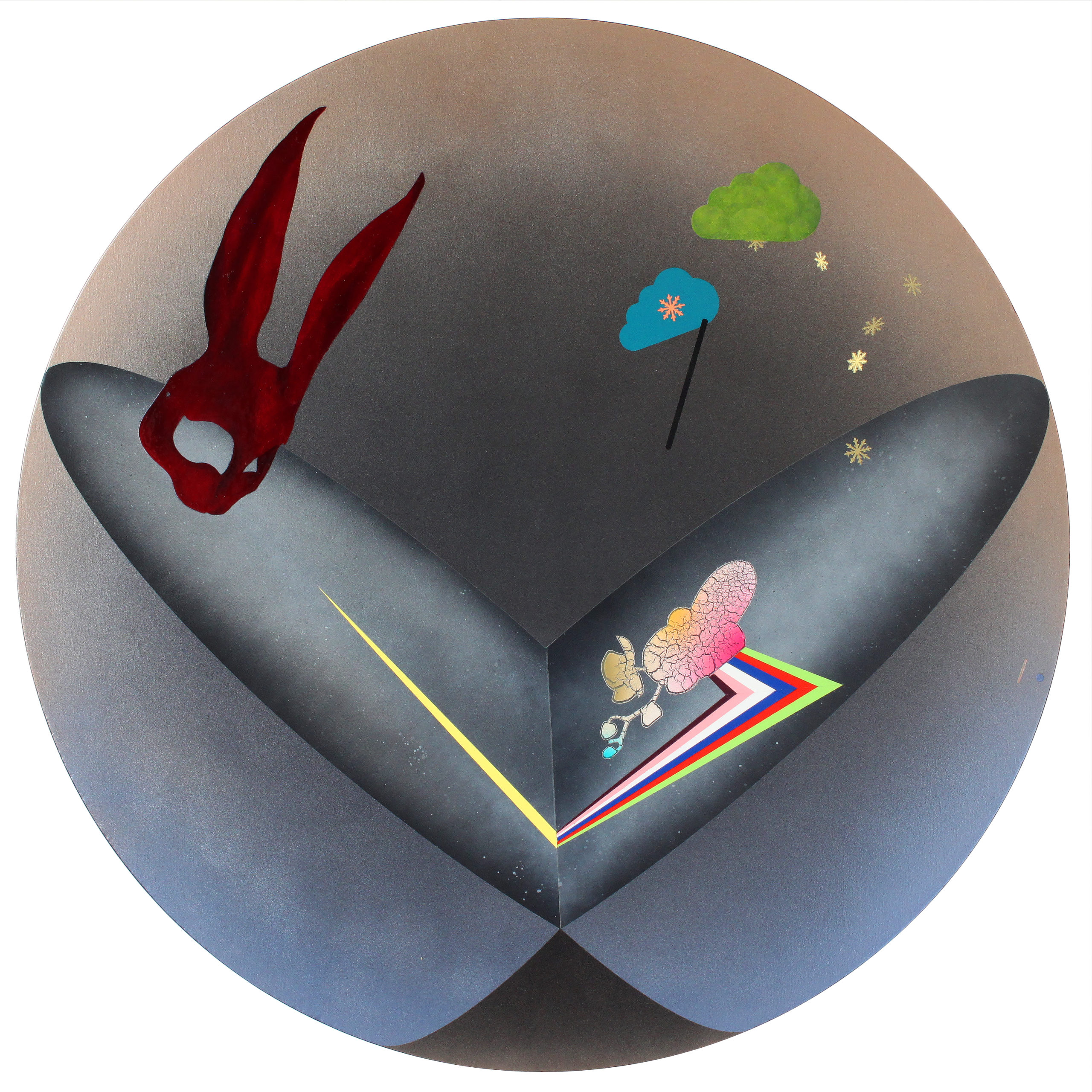 "When you've been through too much, worn down by tragedies, fading joys and dried-up tears, it can happen that, out of an essential weariness, you can't stand feeling any more, and you abhor any emotion that's a little too strong. The fear of inner disorder and the experience of impermanence keep us away from a chaos that is, after all, pointless and repetitive.
So painting the poignant, the masquerade, is out of the question. Neither is painting the charming, the appetiser biscuit. You discover yourself to be a laboratory technician of scenes of resolution, the squeezed juice of another life.
These spheres are the transparent safes of a personal doctrine, the bare essentials needed to survive the long, untouched river. They are the precipitated form of a thousand elucidated nightmares."
Marc Molk