The barbie Trial, Arte Editions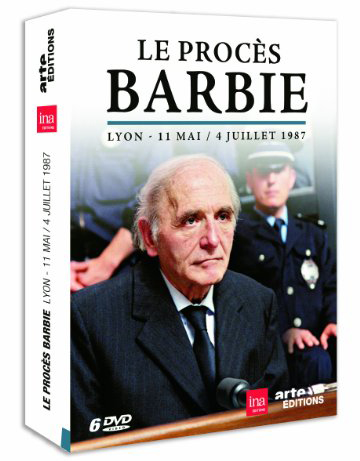 Interview in Le procès Barbie (Disc set), Arte Editions
A selection of about twenty key hours of the Klaus Barbie trial, made by Dominique Missika and Philippe Truffault, is being published as a DVD by Arte Editions.
This edition is completed by a movie : "About the Barbie trial", carried out by Jérome Prieur where twelve interviews were put together (historians, lawyers and other personalities), each interview shedding its own direct or indirect light on the issues raised by this historical trial.
I had the privilege to be thus invited to share my views on how contemporary painting depicts the Shoah, and on the difficulties, limits and scope of such depiction. Other speakers, Henri Rousso, Antoine Garapon and Serge Klarsfeld amongts others, bring their own perspective to the understanding of trial and its issues.