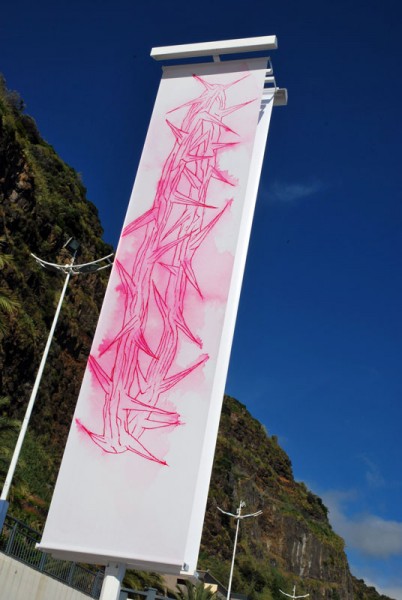 The blood crown, Marc Molk, 2010, wet drawing on Fabriano paper, 6,2 x 1,4 in
Lonarte / 28th May 2010 > 1st July 2010 / Dos Prazeres Gallery, Madeira
Group show
With
Fatima Mendoça, Ingo Giezendanner, Isabelle Faria, Marc Molk, Paulo Sérgio Béju, Rico Sequeira, Rigo 23, Rui Carvalho, Rui Sanches, Susana Figueira.
Dos Prazeres Gallery / Calheta Beach, Madeira / lonarte10.blogspot.com
Organized by Câmara Municipal da Calheta
Exhibition from may 28th to july 1st.
Opening the 28th of may 2010, 7pm.